Giving Back
Supporting the Community
Who Support Us!
Locally owned and operated, PS&D Tires has been on Kauai since 1968. As an independently owned Kauai tire store, we at PS&D Tires make it a priority to give back to the people of Kaua'i. PS&D has been a part of the island community for 50+ years and we are here to pour back into the community the same care that it has shown us in supporting us since we began! Read more about our continued efforts to support the Kaua'i community!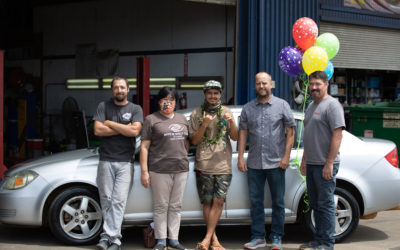 PS&D has had the amazing opportunity to team up with the Boys and Girls Club of Kaua'i, NAPA Auto Care of Kauai, Bumper & Dent Co., and Kauai Vehicle to donate a car to a young man who is an alumnus of the Boys and Girls Club. As a Kauai auto body repair shop,...
On July 25th, 2021 PS&D held a beach cleanup at Allertons Beach in order to support Kauai National Tropical Botanical Garden. It is the mission of the National Tropical Botanical Garden to "enrich life through discovery, scientific research, conservation, and...